Steve has been interested in neuroethology and animal communication since his undergraduate years at the University of Maryland.  He obtained his PhD in Neurobiology from the University of Chicago in 2004 where he used in vivo and in vitro neurophysiology and behavioral techniques to study cholinergic neuromodulation of song circuits in zebra finches in the laboratory of Dan Margoliash.  He then moved to Duke University where he performed postdoctoral work with Larry Katz and Rich Mooney. There he studied how natural odors are represented in the main olfactory bulb and how these representations are modulated by experience and noradrenaline.
Of course Steve buries marbles, what's wrong with you? But it's not like he's a psycho about it. He only buries enough to get the job done.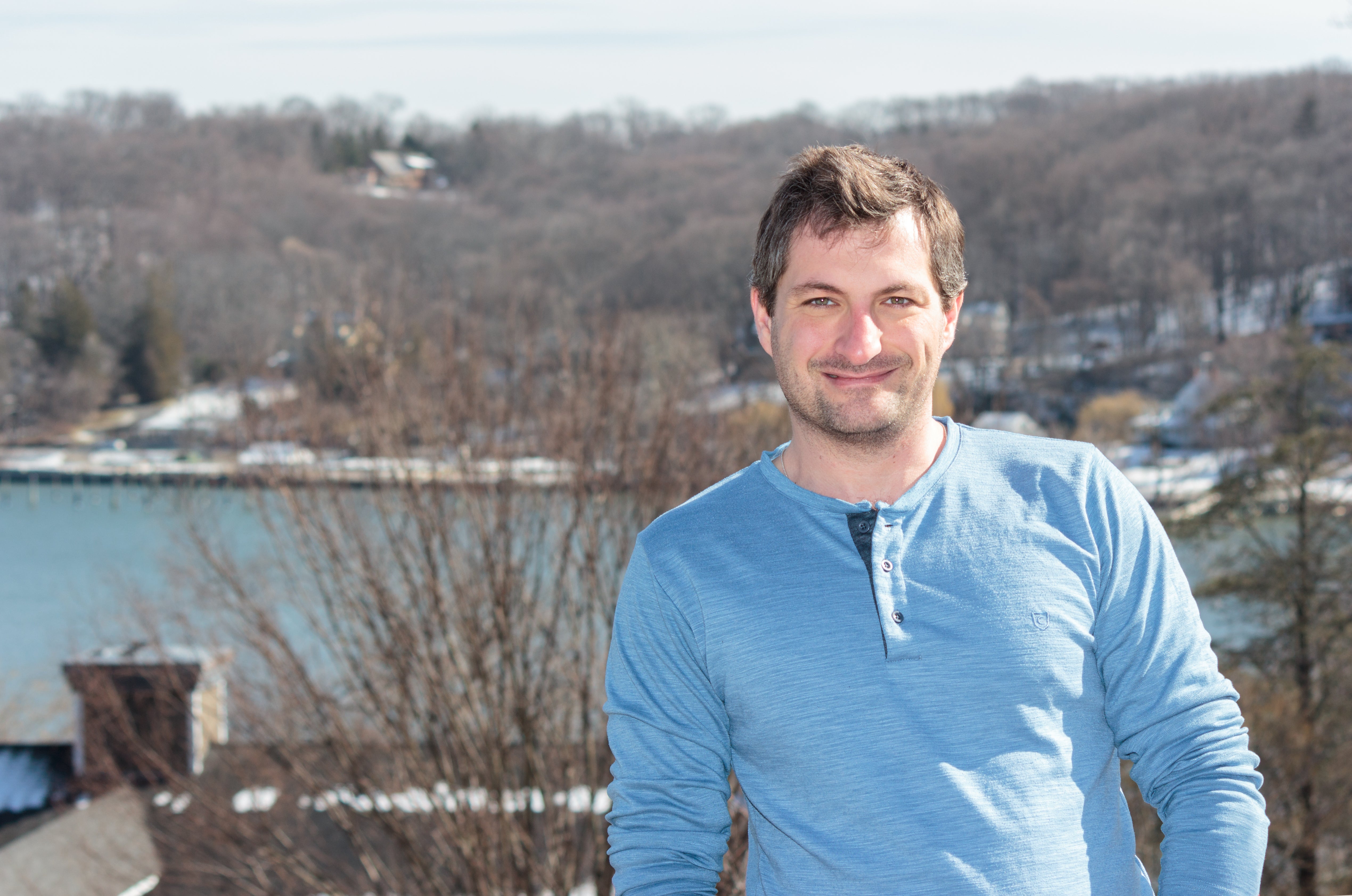 Roman Dvorkin
Postdoctoral Fellow
Shea Lab
Roman did his PhD studies at the Israeli Institute of Technology – Technion with Dr. Noam Ziv where he examined long-term activity-dependent and independent structural remodeling in cortical pyramidal neuron synapses. Roman joined the lab in November 2016 and examines the role of locus coeruleus in social behavior of female mice.
Roman buried marbles all over Israel for 26 years. When he ran out of places to bury his marbles, he decided to move to a slightly larger location at Cold Spring Harbor, USA, where he continues this noble deed with rediscovered vigor (for a normally distributed individual just at the edge of statistical significance)
Yunyao obtained her PhD at the University of California, Irvine where she studied how a mutation in voltage-gated sodium channel is implicated in genetic epilepsy in Diane O'Dowd's lab. She joined the Shea lab in July, 2019 and she studies social reward of maternal behaviors.
When Yunyao sees a marble, she prefers to hang it up and enjoy the light shining through the marble.
DeeDee is an M.D.-Ph.D. student at Stony Brook University and joined the Shea team in 2017. She is interested in animal models of neurodevelopmental disorders and is currently studying the role of the mecp2 gene in altered plasticity in the auditory cortex.
DeeDee obtained her bachelor's degree at Carleton College in Northfield Minnesota where she studied Neuroscience and worked in the behavioral primate lab of Dr. Julie Neiworth. Following her undergraduate studies, she matriculated to Columbia University where she received her Master of Science degree from the Institute of Human Nutrition and completed her thesis in the laboratory of Dr. Harry Shair at New York State Psychiatric Institute. Her interest in nutrition lead her to a position at Columbia University Medical Center's cardiology unit where she conducted stage III and IV clinical trials. During this time she completed Columbia's Master of Arts Biotechnology program, working under the direction of Dr. Sander Markx.
Like academic degrees, DeeDee has an on-going marble collection. She likes to stock-pile them and keeps a careful inventory log. Let no marble go unaccounted for!
Ally received her Bachelor's Degree from the University of Massachusetts Amherst, spent a summer working for the neural systems & behavior course at the Marine Biological Laboratory in Woods Hole, MA, and then spent four years studying a novel chemosensory gene family at Harvard Medical School in Bob Datta's lab. In the Shea lab, she examines experience dependent plasticity and its association with the onset of maternal behaviors following parturition. Outside of the lab she enjoys hiking, live music, and playing with her cat.
When Ally sees a marble, she buries it on the spot — she's never met a marble she wouldn't bury. This probably means she buries too many marbles, but in her own words, she "doesn't like the looks of them, like glass eyes peering into her soul."
Mr. Corona received an Associate's Degree from San Bernardino Valley College, and his Bachelor's Degree from the University of California, Riverside (UCR) where he joined Susan R. Wessler's lab. There, he worked identifying and cloning transposable elements to use as tools for genetic manipulation. Mr. Corona spent a summer at Brandeis University in Paul Garrity's lab where he studied the role of the painless gene in sensing reactive electrophiles by the Drosophila gustatory system. He also spent two summers working with David J. Anderson at Caltech. He studied the neural circuits that mediate aggression in fruit flies by isolating a small set of neurons that when activated or silenced, promote or abolish, respectively, behavior in Drosophila. Mr. Corona joined the Shea lab in August 2017 where he studies whether paternal behaviors in mice depend on overlapping or distinct neural mechanisms as compared to maternal behaviors.
Mr. Corona experiences high levels of anxiety in the presence of marbles and runs away. To modulate and suppress anxiety behaviors, he enjoys playing his guitar and ukulele.
Luqun obtained his Bachelor's of Science at the University of Notre Dame. There, he conducted work in Dr. Zachary Schafer's laboratory researching breast cancer therapeutics and novel cell death mechanisms. Upon entering the Watson School of Biological Sciences, he switched tracks and began to study neuroscience, joining the Shea lab in 2017. Luqun studies how categorical boundaries, specifically auditory ones, are shaped by maternal experience and what modifications in the auditory cortex facilitate those changes.
When he encounters a marble, he promptly scoops it up and eats it, ensuring that he doesn't lose it and that no one else can take it.
Alexa obtained her Bachelor's Degree from Wellesley College where she studied Neuroscience and Spanish. There, she became interested in the neural circuits supporting social communication while working in Dr. Sharon Gobes' lab, studying the auditory memory formation processes that underlie learning in the zebra finch songbird. Alexa is a student in the Watson School of Biological Sciences that joined the Shea Lab in 2019. She is currently studying the inhibitory circuitry underlying auditory cortical plasticity, and its disruptions in a model of Rett Syndrome.
Alexa never buries marbles. Instead, she saves them for her cat to play with…and maybe eat.
Cassie graduated from University of California, Davis in 2019 with a degree in biological psychology. She worked as a lab manager for a developmental neuroscience lab – the Brain and Social Cognition Lab at UC Davis – for a year, studying children's theory of mind and prosocial development. She then drove in a straight line across the country and joined the Shea Lab in 2020 as the lab manager/lab technician.
In her free time, Cassie enjoys skiing, rock climbing, and whales.